Quality and Service Since 1893
Sheet metal buildings can be virtually whatever you want them to be. Whether you need a garage, assembly plant, a barn or even an office, Napier Sheet Metal can build it!
Your home or office represents a huge investment of money and time. A sheet metal roof will outlast a shingle roof, and comes in a diverse array of beautiful colors.
Whenever you have a question about sheet metal buildings, roofing, or gutters, call us 337-276-9551, e-mail b.napier@yahoo.com, or stop by our office at 401 Romona St. in Jeanerette.
Napier Sheet Metal is a family-owned business. We are licensed, bonded and insured for your protection.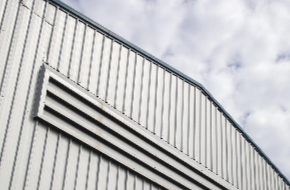 Louisiana's Sheet Metal Experts
Versatile, affordable protection for home, business and industry